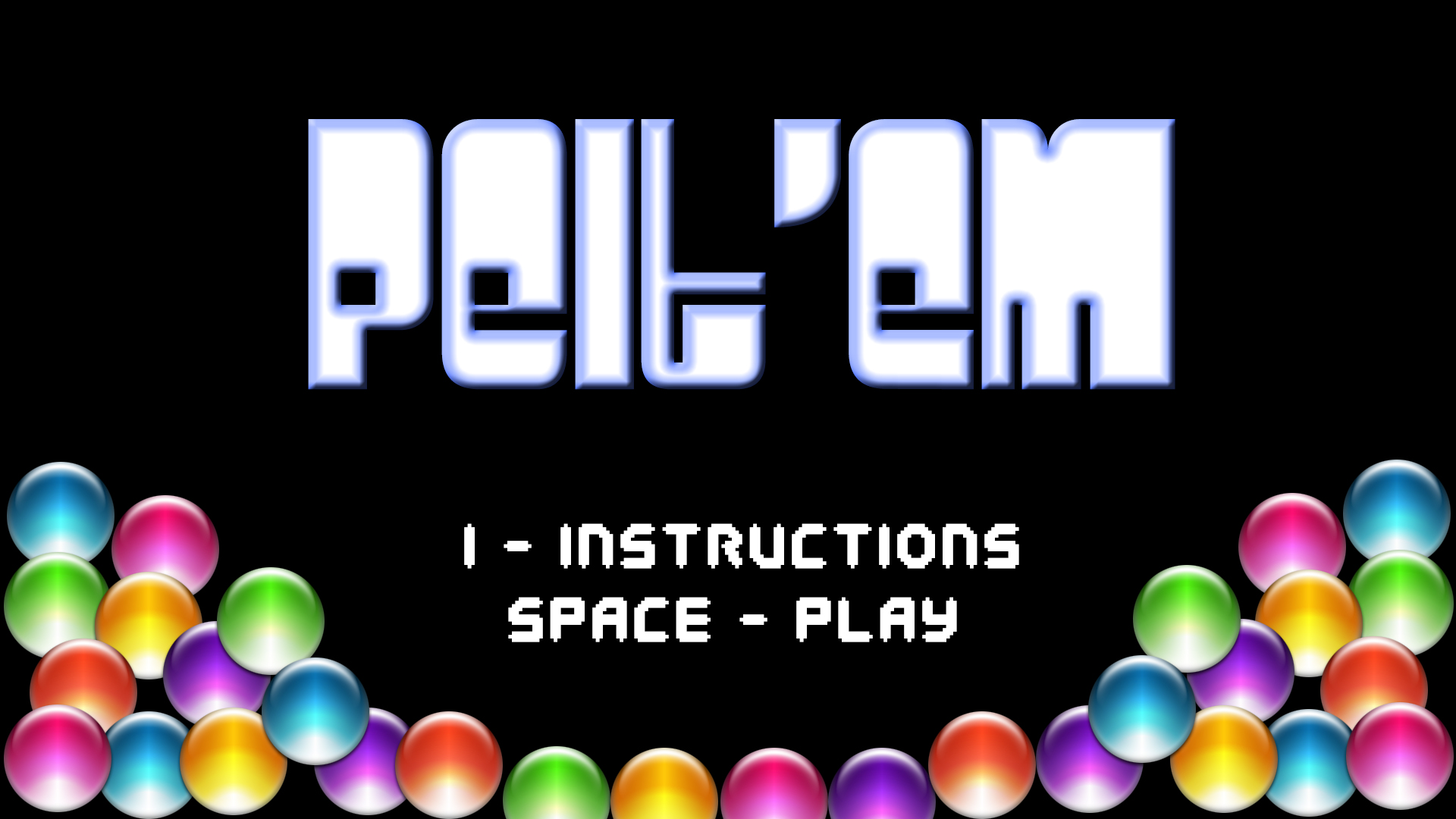 Pelt'Em
A downloadable game for Windows and macOS
You are the Head Mascot at Cheesie Chucks! The kids absolutely love you. They can never get enough of you. But you've had enough of them.
This is a 1st person ball tossing game, in a similar vein to Quake.

WASD moves, Shift runs, hold Right Click to suction up ammo, press Left Click to shoot.
Pelt children with like-colored balls to retire them from the ball pit.
This game was made in under 48 hours for the Global Game Jam 2017 (http://globalgamejam.org/2017/games/peltem). The suggested price of $13 comes from four team members, each getting $3.